The hall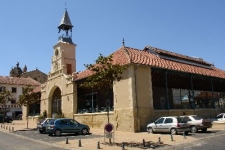 Built in 1886 into Baltard halls style at Paris, it harmoniously combines a beautiful carved stone apparatus to an iron, cast iron and wood inner frame. It is used for markets, gatherings, bingo, exhibitions, weddings, etc ...
Rohan's tower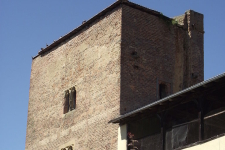 This is at XIVth century that the Astarac count, Bernard IV and his son Centulle III, establish into the city a residence whose the Rohan tower is the dungeon.
The clock tower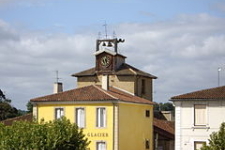 Rest of the house of the Abbot built in the XIVth century we still distinguish the high of the square tower.
The Ste Marie cathedral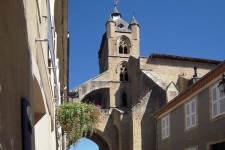 The old cathedral of the XVth century, masterpiece of southern Gothic, dominates the city of its monumental figure. Its curious porch, unique in France, topped with powerfull flying buttress, spanning superbly the street, inviting to the discovering of a glorious past.
Timbered houses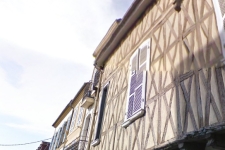 Along the streets of Mirande, you can admire some half-timbered facades, and bourgeois houses with doors and windows framed of carved stone. Most of them date from XVth century.
The town hall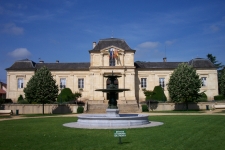 Second empire building in front of which was laid out a nice square. The history of this building is link to the deputy, candidate of the Emperor, Garnier Gassagnac which then work to make the city sub-prefecture.
Canoe Kayak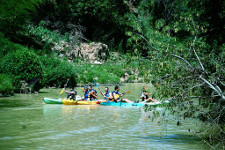 Come and discover canoeing, discover the Baïse, whether it is a walk around the island of the bridge and on the lake, or by making the descent of the river between Berdoues and Mirande; 5 km under the trees. The club staff will be there to help you choose the formula that suits you best.
The country music festival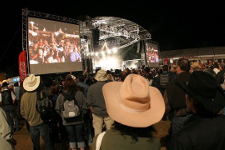 The country music festival in Mirande is back !
In a friendly and relaxed atmosphere, attend numerous concerts and discover a site dedicated to the bikers, trikers, motorcyclists and passionate with beautiful mechanics.
The museum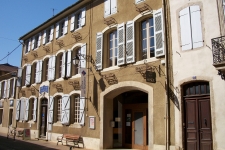 The Mirande's Museum of Fine and Decorative Arts presents painted works of great quality, and a rich collection of ancient pottery from major French factories. Some have also been made in the workshops of the Southwest.
Ludina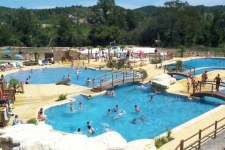 This small water park paradise of Astarac offers a privileged and a relaxed atmosphere. Relax in this oasis of freshness: waterslides and multitrack double bend, waterfalls and whirlpools, massage jets, river against the current, swimming pool, wading pools. Play areas for children, volleyball, tennis and badminton, table tennis and a beach stadium are available.
Artisanal traders in our neighborhood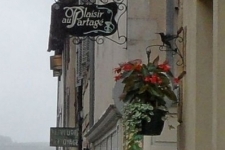 Poisson Rouge's jewels
The Serge Vidou's croustades with Armagnac
The Ludoly body care lounge